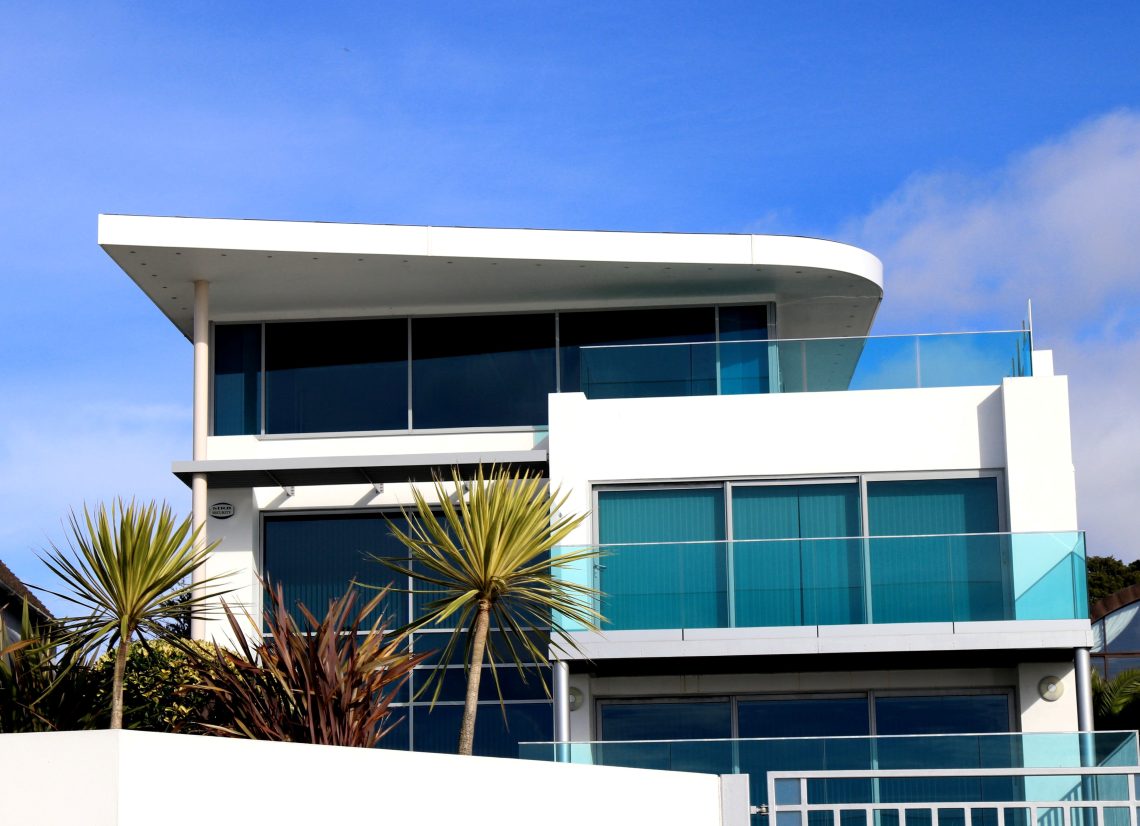 HOA insurance is a type of commercial property insurance that is paid through the dues you pay your homeowners association (HOA). It covers physical damage to structures and common spaces managed by your HOA as well as certain liability expenses.
What Is an HOA?
An HOA is a membership organization that operates for the benefit of a community, where residents pay dues in exchange for certain services. Run by a board of directors elected by residents in the community, the HOA ensures that common areas are maintained and enforces covenants that preserve the appearance of the community.
Single-family home HOAs
Single-family home HOAs aim to maintain an aesthetically pleasing look within a neighborhood. This is accomplished by charging homeowners dues to maintain common areas, and by overseeing the operation and maintenance of shared community assets like parks and pools.
HOAs in single-family neighborhoods may also have specific rules for members, such as requirements for homeowners to have a certain type of mailbox, shade of roof shingles or color of paint for the exterior of their home.
Condo HOAs
Condo HOAs are charged with overseeing the condominium building's upkeep and maintenance as well as common areas used by condo residents. Condo HOAs may also have their own set of rules regarding the use of public areas shared by owners.
HOAs buy insurance to cover the cost of repairs to the areas and structures they manage, as well as liability protection for injuries that occur in common spaces like swimming pools. HOA board members handle buying HOA insurance and pay policy premiums using funds from dues paid by its members. Since HOA members have equal access to common areas, they pay an equal share of the HOA insurance policy.
How Does HOA Insurance Work?
HOA insurance—often referred to as a master policy—provides coverage for liability and property damage that the HOA would otherwise have to pay for out of pocket.
For neighborhood HOAs, a typical master policy covers shared assets and neighborhood amenities governed by the HOA. This can include community pools, parks, playgrounds, ponds, gardens, clubhouses and fitness areas.
A typical condo HOA master policy covers everything outside your condo unit, such as the building—including the exterior walls and roof—and shared spaces like stairwells, hallways, elevators and the lobby.
A condo association's master policy may be one of two types:
"All-in" condo master policy
This more comprehensive policy covers the exterior of the building and some interior elements like appliances, carpets, plumbing and wiring. It doesn't cover your personal belongings, like furniture and clothes.
"Bare walls" condo master policy
This type of policy insures only the bare structure of the condo building. It does not cover anything within a unit's walls or your personal belongings. Some bare walls policies do cover plumbing and electrical systems.
HOA insurance also covers injuries that happen in common areas. For example, if a parent sues the homeowners association for damages after their child breaks a leg on the community playground, the master policy would cover the HOA's legal defense and any settlement, up to policy limits.
What Does HOA Insurance Cover?
HOA insurance provides coverage for physical damage to HOA-managed structures and common areas and liability expenses related to these areas.
Physical damage coverage
Physical damage coverage pays to repair or replace damage in common areas like parks and playgrounds.
For condo HOAs, physical damage coverage also protects against damage to the exterior of the condo building (like lost roof shingles) and internal shared building areas like stairwells and basements.
HOA insurance typically covers damage caused by natural disasters, fire, storms and acts of vandalism.
General liability
General liability covers the legal defense of the HOA and any settlements or judgments if someone sues after being injured in a common area. For example, a guest slipping and falling on an icy sidewalk at the neighborhood park could lead to an expensive lawsuit.
Having adequate HOA insurance ensures the HOA doesn't need to impose heavy assessments for members to cover the cost.
What Does HOA Insurance Not Cover?
HOA insurance will not cover property damage or liability for injuries that happen on your own property or inside your house or condo. It also typically excludes coverage for any damage caused by floods or earthquakes.
HOA insurance will not cover:
Physical damage to your house
Physical damage to the inside of your condo
Personal belongings that are damaged or stolen
Physical damage to shared areas caused by an earthquake
Liability expenses you are responsible for, such as damage your child caused
Claims that exceed HOA insurance policy limits
HOA insurance won't also cover your personal property if it gets stolen in a common area. You'll need to turn to your own homeowners insurance or condo insurance for this coverage.
Likewise, if your car is stolen from the community pool parking lot, you'll need to look to your comprehensive car insurance for coverage.
Do I Need HOA Insurance?
Most HOAs are required by their bylaws to carry at least some insurance, and many states mandate HOA insurance. For example, Arizona requires:
Physical damage coverage for common property of at least 80% of the property's value
General liability insurance in an amount that the HOA board determines
HOA insurance financially protects shared amenities and community property against natural disasters, acts of vandalism and liability claims. Without it, members of an HOA could be held personally liable for damages relating to the use of common areas. Some states provide limited liability for HOA members but make it contingent on the HOA having enough insurance.
HOA board members should make sure the master policy has adequate coverage. If there is a flood exclusion in the master policy, consider buying a master flood insurance policy. If earthquakes are a concern in your area, look into buying earthquake insurance.
It's smart to look over an HOA insurance policy each year to see if any changes, or increases in coverage, need to be made.
HOA vs. condo or homeowners insurance
While HOA insurance pays for property damage and liability expenses shared by a community, your own homeowners insurance or condo insurance pays for damage to your residence and belongings. Your policy also covers your legal defense and settlements if you're sued for an accident for which you're responsible (even if that accident happens in a common area).
For example, an HOA insurance policy would cover the HOA's legal defense if someone sues after getting hurt at the community pool, but your own homeowners insurance policy would apply if someone sues you because your dog bit them at the community park.
A traditional homeowners insurance policy also pays for repairs and replacement of damage to your house and replacement of your personal possessions after a covered loss. If a tornado ravages your neighborhood and destroys your house and all your belongings, the house structure and your personal possessions would be covered by your homeowners insurance policy. HOA insurance would cover physical damage done to shared structures in the neighborhood, such as a clubhouse or community fitness center.
For condo owners, an HOA insurance master policy covers the exterior of your building and shared common areas. You need your own condo insurance policy to provide protection for the interior of your unit. Like homeowners insurance, condo insurance covers your personal property (such as furniture, clothing, TVs and dishes) and provides liability protection. It also provides coverage for interior walls if they are damaged, such as in a fire.
Related Insurance Types
Additional living expenses
Typically found in the "loss of use" section in a home insurance policy, your additional living expenses coverage pays for you to live elsewhere while your house or condo is repaired because of a covered loss, like a fire.
Loss assessment coverage
This optional coverage helps cover costs in situations where the condo HOA insurance won't. For example, say a fire damages the elevator in your condo building, causing $350,000 worth of damage. If the HOA master policy has $300,000 in coverage for the building's structure, that leaves $50,000 not covered. The condo HOA could divide this remaining cost among the building's condo owners. Loss assessment coverage can pay for this additional cost so you don't have to.
Medical payments coverage
This coverage pays for smaller injuries that happen at your house or condo, no matter who is at fault. The limit for medical payments coverage is usually $1,000 to $5,000.
More
Get A Homeowners Insurance Quote Here
For an affordable homeowners insurance quote, contact us today by calling (541) 318-8835 or click here to connect with us online.