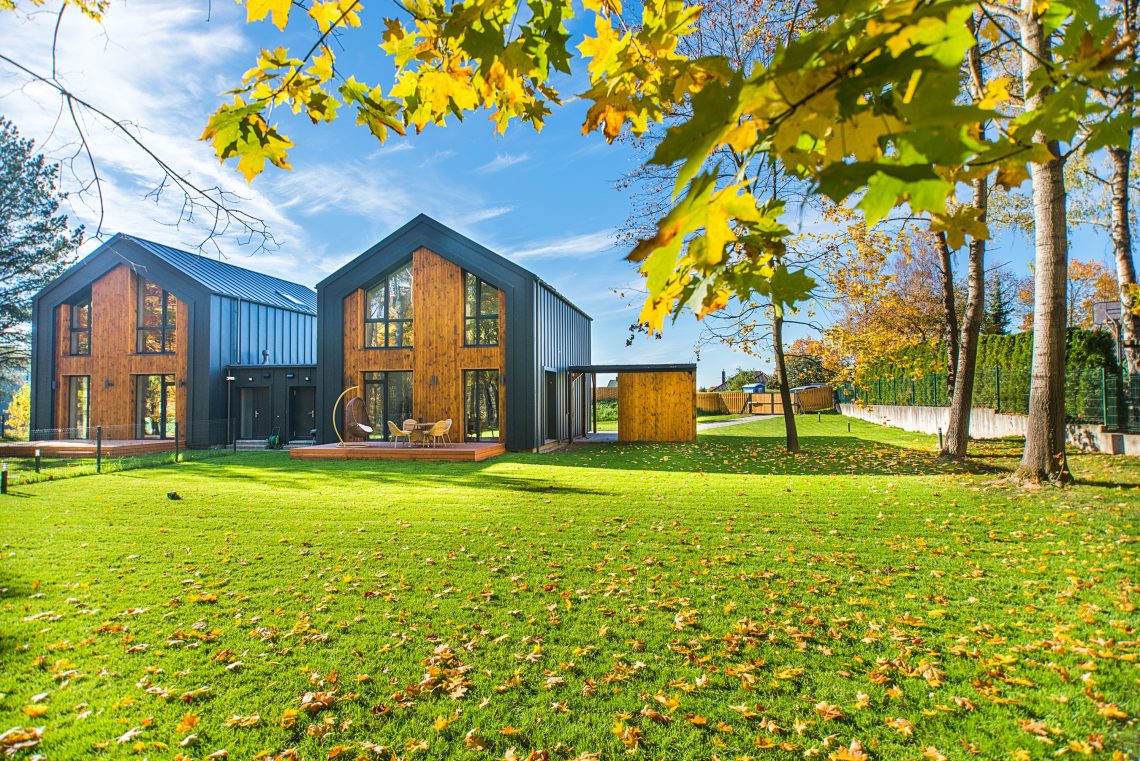 Does Home Insurance Cover Foundation Repair?
Damage to your home's foundation can cost thousands of dollars and threaten the structural integrity of your home. Luckily, your home insurance covers this type of damage under certain circumstances.
Does home insurance cover foundation repairs?
Your home's foundation falls under the dwelling coverage portion of your homeowners insurance policy. This part of your policy protects your home's physical structure if it's damaged in a covered incident.
When it comes to whether your dwelling coverage will pay for foundation repairs, the short answer is: It depends.
A standard homeowners insurance policy covers a number of perils, including windstorms, tornadoes, hailstorms, lighting, falling trees, vandalism, and fire. If your foundation damage is the result of any of those, your insurance policy will likely pay for the repairs.
Foundation repair coverage limits
The amount your insurance carrier will pay for foundation repairs depends on your policy's dwelling coverage limit. There's no standard limit for dwelling coverage. When you purchase your policy, you'll choose a coverage limit, ideally one that would allow you to fully rebuild your home in the event of a total loss.
The good news is that as long as your home is properly insured, you're highly unlikely to reach your coverage limit. The average cost of foundation repairs is $4,774, according to HomeAdvisor, with most homeowners paying between $2,149 and $7,536. While some foundation repairs can cost $10,000 or more, you shouldn't approach your coverage limit unless there's significant damage to other portions of your home.
When does home insurance not cover foundation repairs?
Your homeowners insurance will cover foundation repairs as long as the damage was caused by a covered peril. But you may be stuck paying out of pocket in other situations.
First, standard homeowners insurance policies don't cover certain types of natural disasters. Those disasters include earthquakes and flooding. If you live in an area prone to these incidents, you'll want to purchase a separate earthquake or flood insurance policy.
Your policy may also have exclusions for damage caused by general wear and tear, deterioration, neglect, or poor construction.
Tip: Generally speaking, for foundation damage to be covered, it must be the result of a sudden and accidental event listed in your policy.
Will a home warranty cover foundation damage?
A home warranty is a contract between you and a home warranty company that pays to repair or replace certain systems and appliances in your home. Home warranties don't usually cover any structural elements of your home, including your foundation.
The good news is that while these products don't usually cover foundations, they do provide coverages that can help prevent foundation damage. For example, warranties cover plumbing systems. And since water and moisture are some of the most common causes of foundation damage, your warranty may ultimately reduce your chances of needing foundation repairs.
Signs of foundation damage
If you own a home, it's important to know the signs of foundation damage so you can address it as quickly as possible. After all, the faster you repair the damage, the easier the repairs are likely to be. Signs of a bad foundation or that you may have damage in the future include:
Cracks in your basement and interior walls

Doors that don't close properly

Uneven floors

Heavy moisture in your basement or crawl space

Improper pre-construction and ground preparation

Poor drainage

Tree roots too close to your home

Drastic temperature changes
How to prevent foundation damage
Foundation damage isn't inevitable, and you can take action to prevent it. One of the most important things you can do is to monitor and maintain the moisture levels around your home's foundation.
To protect your home's foundation, you don't want the soil to be too wet or too dry. First, you'll want to water the soil to make sure it has some moisture. Next, take steps to direct water away from your home using downspouts and gutters. Finally, check the moisture levels around your home using a moisture meter to make sure the soil isn't too wet or dry.
Another way to prevent foundation damage is to invest in regular home inspections, either once or twice per year. An inspector can catch signs of a bad foundation and help to prevent the damage before it appears. If your foundation has cracks, make the repairs as soon as possible.
How to file a claim for foundation damage
If you have foundation damage that needs to be repaired, you'll want to file a claim with your insurance provider and fix the damage immediately. Follow these steps:
Review your policy. Make sure the damage was caused by a covered peril. If you aren't sure, review your policy or reach out to your insurance agent to double-check.
Document the damage. Take multiple photos and videos of the damage for your insurance provider. Make sure the lighting is good and the images are clear. You may also want to keep a written log with detailed information of all the damage you come across.
File a claim. Visit your insurer's website to find out how to file a claim with them. Most providers allow you to file a claim online or over the phone.
Make any temporary repairs. If it's necessary to prevent the foundation damage from getting worse, make temporary repairs until you can get a contractor to fix the issue.
Wait for the insurance adjuster. Once the insurance provider receives your claim, they'll send out a claims adjuster to your property. The adjuster will assess and document the damage to determine how much the provider should pay out.
Get quotes from contractors. Contact local contractors and get estimates for the final repair costs.
Receive your settlement offer. Once the adjuster submits their work, you'll receive a settlement offer from the insurance provider. Make sure you're comfortable with the amount before accepting the offer. If you have a mortgage on the property, the settlement check may be made out to you and your lender to ensure the necessary repairs are made.
Get A Homeowners Insurance Quote Here
For an affordable homeowners insurance quote, contact us today at (541) 318-8835 or click here to connect with us online.